Magnetic Island is a paradise island in its own right, but when you're on your own boat it becomes your backyard playground. Here's our guide to our favorite anchorages around the island, depending on our mood and needs.
#5 - Bolger Bay
Located on the Townsville facing side of the island just beyond the northern marker of Middle Reef is Bolger Bay. This spot is not heavily used probably because it does not feature in any cruising guides. Despite its lack of published notoriety it's great in a south-easterly wind under 25 knots and remarkably flat and comfortable. There's not much to do here as you have to anchor off the reef in what seems like the middle of the ocean, but in 3-4 meters of water. Getting ashore is difficult because of the extensive fringing reef, but the real delight of this anchorage is when the sun goes down and the lights of Townsville come up. Being in line-of-sight view with Townsville gives you good TV and mobile phone/internet reception but with all the privacy you could ever want.
#4 - Picnic Bay
This bay of Magnetic Island was once home to the passenger ferry service, but it has since been relocated to the new development in Nelly Bay. Enter the bay by picking up the port marker off Hawking's Point. Be aware of the fringing reef which can sometimes be hard to spot if the trade winds agitate the surface of the sea. Anchor in 3-5m of water south east of the jetty leaving enough swinging room should evening katabatic winds come from the mainland. The foreshore has the remains of a welcoming tourist post when the passenger ferry used to land here. Now, there's a lot of closed down shop fronts, and a pub that does a roaring lunchtime trade. Home to the Picnic Bay Surf Lifesaving Club, it is an excellent place to take a dip.

#3 - Radical Bay
On a still sunny dry-season day the water will be so clear you can see your anchor 25m away on the seabed while around your mast will hover the bay's resident sea-eagle, hoping you'll throw her a morsel or two. Beneath the boat a giant groper will glide, occasionally positioning itself perfectly as to set off your depth alarm. Radical Bay is a great place to visit for the day. Often the trade wind induced swell will wrap around the point making this a day anchorage only. Anchor where indicated in 3-5m of water, allowing for enough swing room when the NE afternoon sea-breezes come in and strengthen.

#2 - Balding Bay
An unofficial free-beach (nude) you can drop your anchor and loose your threads for the day to work on that all over tan and get back in touch with nature without really offending anyone. Be aware there are no legal nude beaches in Queensland, so you'll be technically breaking the law along with the rest of the nude people on the beach. Adjacent to Radical Bay, Balding Bay has a similar swell and wind profile so it too is a great place to visit for the day, but don't stay overnight as it tends to be rolly. Anchor where indicated in about 2-3 meters under your keel, keeping in mind the day's tidal conditions which brings the sandy beach quite close to you at low tide.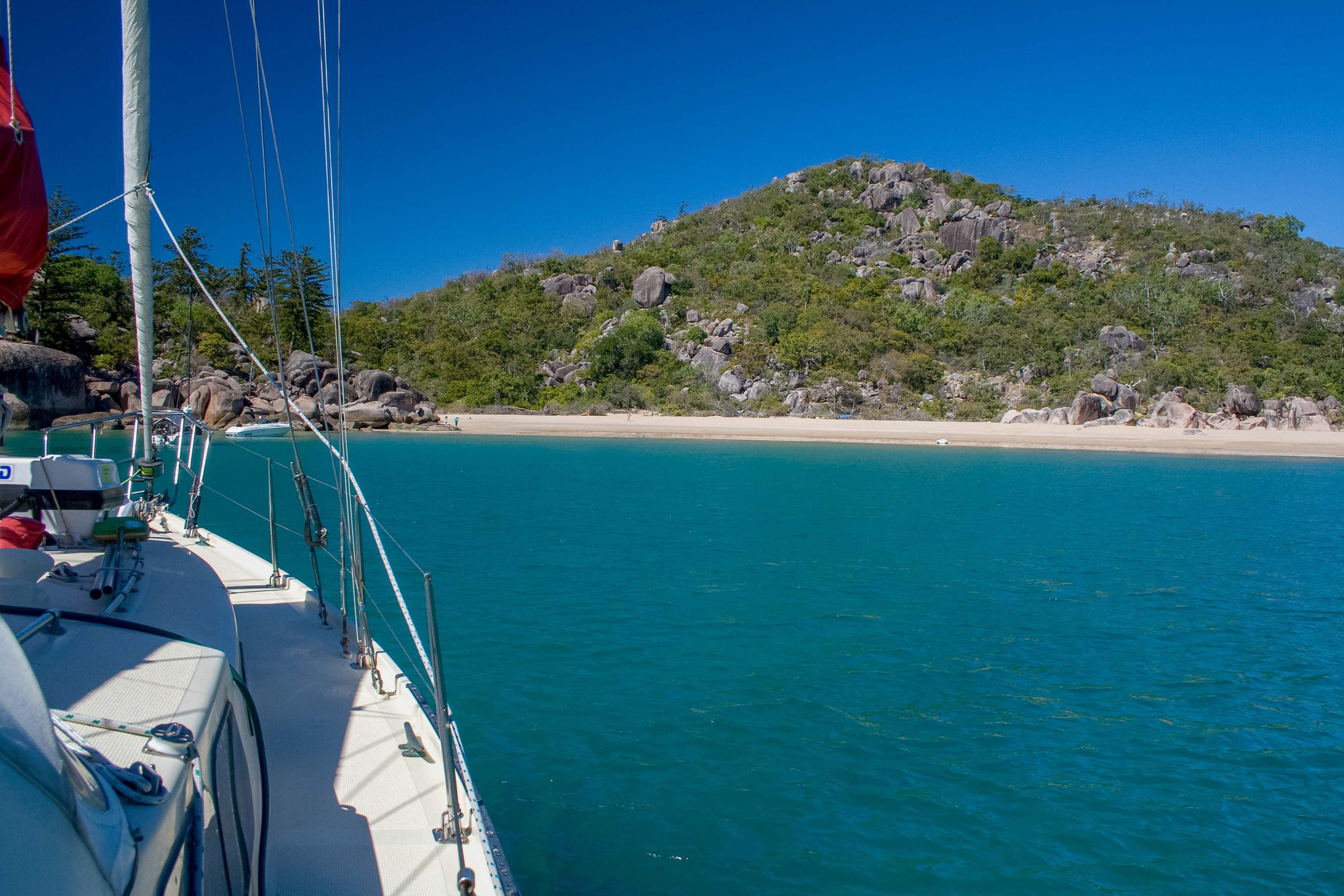 #1 - Horseshoe Bay
Arguably the best trade wind anchorage along this part of the coast, Horseshoe Bay has everything you need. I've lived aboard here for three months straight. There's so much to do and see and simply enjoy. There is a vibrant live aboard community here, both resident and transient. The island is covered in walking tracks that meander through amazingly beautiful terrain and vegetation.
During 2018 and 2019 there was a push by the commercial power boat and jet ski operators to create a no anchoring zone in the bay. They were even going so far as to go out to boats anchored north west of the boat ramp and telling them they had to move. Their submission for a no-anchoring zone was offically rejected by MSQ in August 2019. The MSQ email reads:
"After 9 months of public consultation it is apparent consensus can not be reached on an appropriate management model to separate commercial water sports and safe anchorage areas. Accordingly, MSQ will not be proceeding with anchoring restrictions in Horseshoe Bay at this point in time.
There was however great consensus on the implementation of a 6kn speed limit over the eastern side of Horseshoe Bay. This new speed limit is to be gazetted on Friday 9 August 2019 and will be implemented immediately thereafter in accordance with the attached plan. You will note a series of buoys to be installed to delineate this area. A Notice to Mariners will be issued once the new buoys have been installed."
So if the commercial operators come out to you and tell you to shift anchor, ignore them. They don't own the bay and there are no anchoring restrictions, despite what they might tell you. If you see any boat or jet ski exceeding 6 knots in the zone, video them and report their infraction to MSQ or the water police.
For more specific details regarding this bay, as well as the walks of Magnetic Island in my book Townsville to TI: Cruising Inside Australia's Northern Great Barrier Reef.
---
Heading North?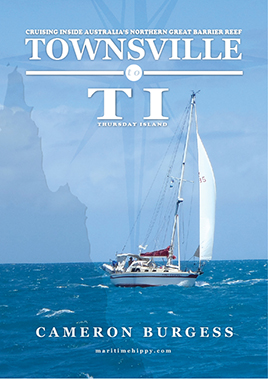 Magnetic Island is just one island you can discover on your sailing trip north. Many more prime anchorages are detailed in my book Townsville to TI (Thursday Island). See the Great Barrier Reef in all its majesty and prepare to leave the signs behind.
---